Treats for the Witch – Sagome by Silvia Andreoli – Craft & Co.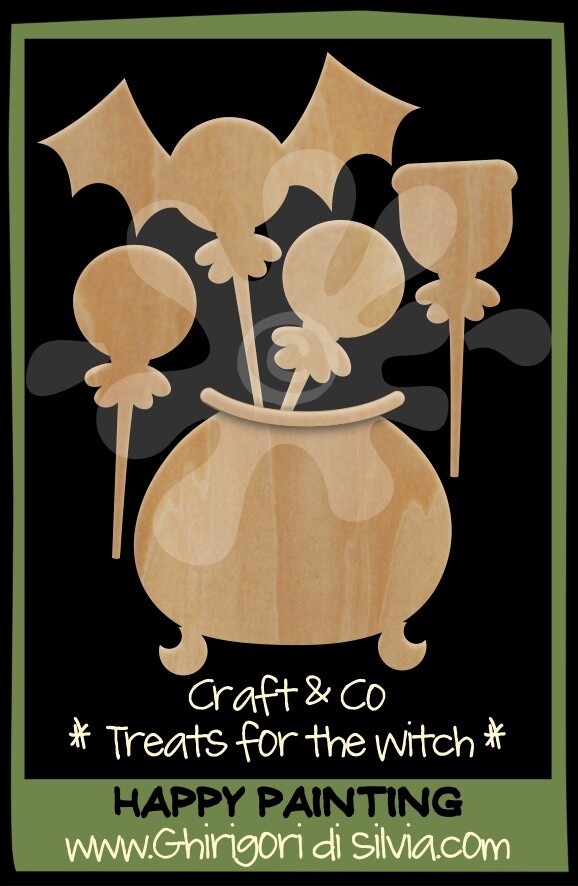 Dal Pattern "TREATS for the WITCH".
CCo * Treats for the Witch BIG * cm 21x27ca * 4+18mm
CCo * Treats for the Witch REG * cm 12x15ca * 4+8mm
TEMPI di CONSEGNA minimi: 7gg lavorativi + tempi di spedizione.
L'acquisto delle Sagome è subordinato al possesso dei relativi Pattern, per ovvi motivi di Copyright. Quindi l'acquisto deve essere contemporaneo, oppure potete dimostrare di avere già i Progetti.
© Tutti i diritti riservati – Ghirigori di Silvia ©
© Tutti i diritti riservati – Craft & Co. ©